You will see the following sections in the CalCal web app: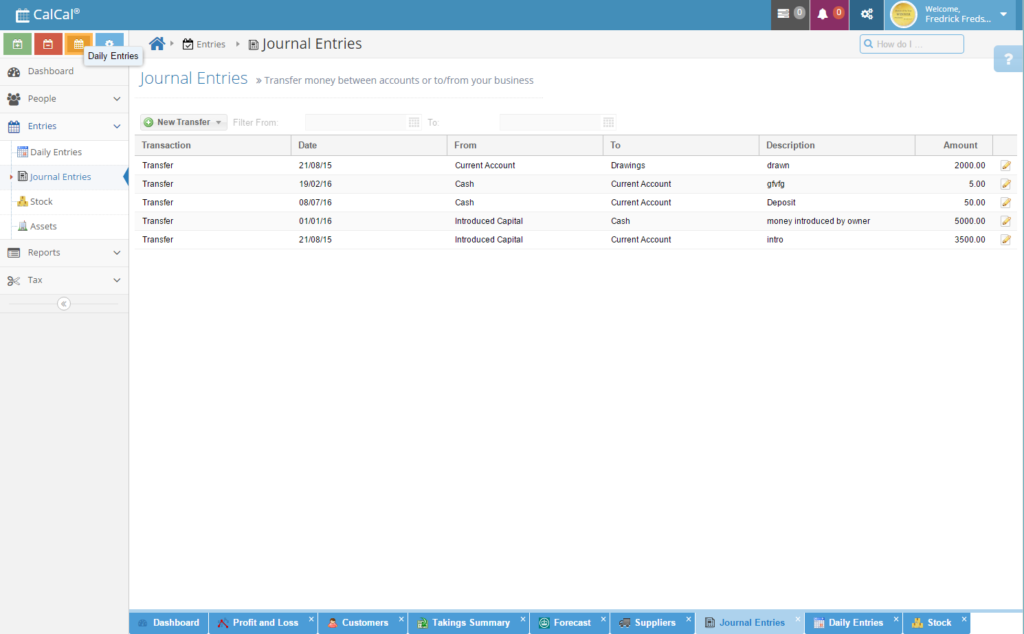 Dashboard
Profit and Loss
Your turnover, expenses and pre-tax profit are displayed here.

Try clicking on one of the items and you will be taken to a more detailed report.
Cash Flow Chart
Your cash flow is displayed here.
Latest Customers
A list of your last 5 customer transactions.
Click a customer's name to go straight to their details in the 'Customers' screen. There you can auto-create invoices for them or send them a reminder.
Expenses
Here is your a chart of your expenses . Move your mouse on an expense to see total of the expense and its payment plus the percentage of it.
Balances
Here is a summary of your most important account balances. Click on a balance to see its breakdown. To return to the main page , click on Dashboard on the top of left side bar.
Tax
Here is your estimated tax position up to now. Click on it to see more details on a new page, including forecast profit and its tax for the year end. Click on Dashboard at the top left side bar to back to the main page.
2 people found this article useful
2 people found this article useful