From the customers screen there are several ways to generate a customer's statement.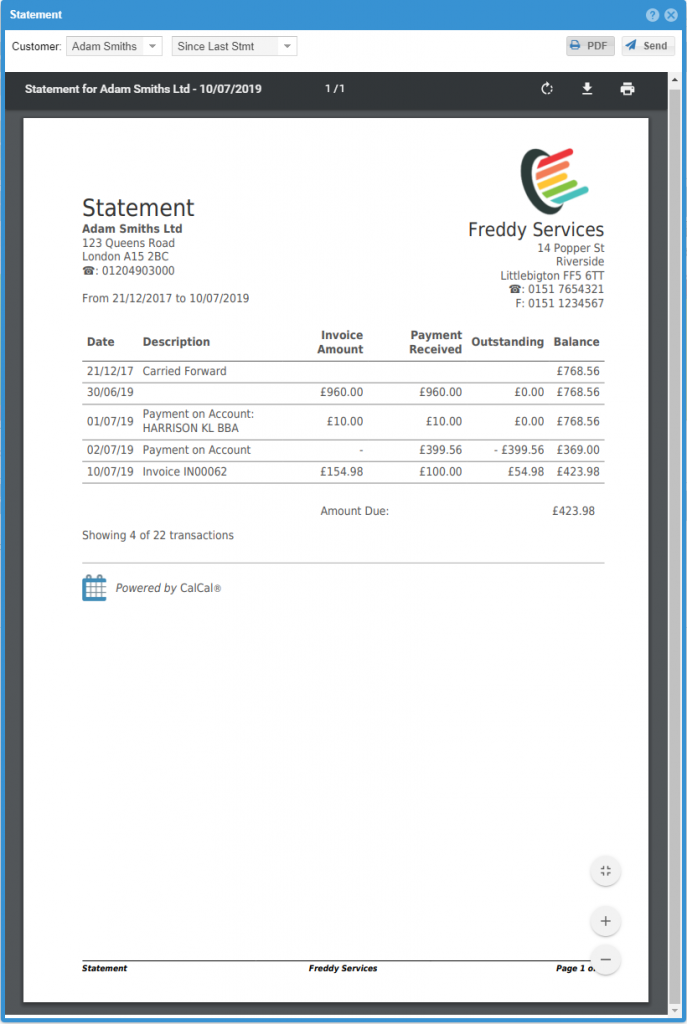 By default, the statement viewer will open in simple HTML view. Once you've found the customer and time period you need, press the PDF button to generate the statement.
You can download the statement for use later, or use the Send button to email it with CalCal.
When you press PDF or Send, CalCal will update the customer's "Last Statement Date" so that next time, you'll be able to send them a statement dating back to this date.
Of course, you can select any date range you like – just use the "Specify" option at the top.
Sending a Statement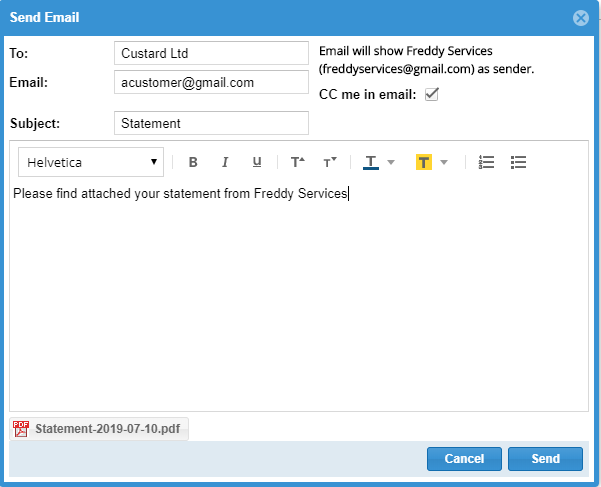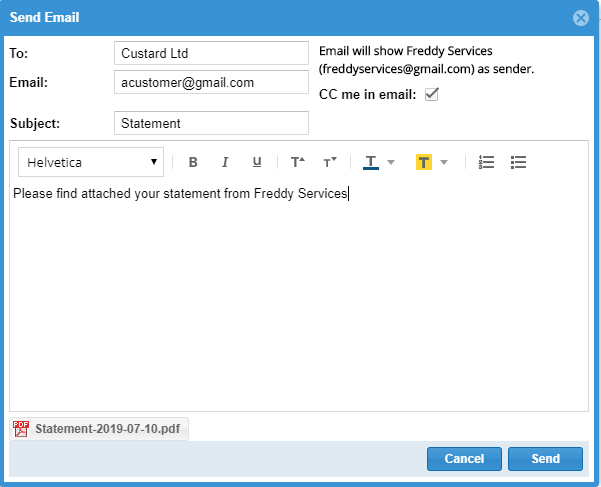 When you press the Send button, you'll get a pop-up box that allows you to send an email to the customer with your statement attached.
You can add a personal note here, too.
WhatsApp, Viber, Messenger, iMessage?
Yes you can, easily… use our mobile app!